Demographics of Norfolk
White Black Native American Asian Hispanic
Total Population 47.08% 43.11% 0.49% 3.29% 6.65%
​
FACTS ABOUT NORFOLK
1.Norfolk is an independent city in the Commonwealth of Virginia in the United States. With a population of 242,803 as of the 2010 Census, it is Virginia's second-largest city behind neighboring Virginia Beach.
2. During the 1820s, agrarian communities across the American South suffered a prolonged recession, which caused many families to migrate to other areas. Many moved west into the Piedmont, or into Kentucky and Tennessee. Such migration also followed the exhaustion of soil due to tobacco cultivation in the Tidewater. Virginia made various attempts to phase out slavery, either through law (see Thomas Jefferson Randolph's 1832 resolution) or through "repatriation" of blacks to Africa. Many emigrants to Africa from Virginia and North Carolina embarked from the port of Norfolk. Joseph Jenkins Roberts, a native of Norfolk, was an emigrant who became the first president of Liberia.
3.Norfolk is home to three public universities and one private. It also hosts a community college campus in downtown. Norfolk State University is the largest majority black university in Virginia and offers degrees in a wide variety of liberal arts. Virginia Wesleyan College is a small private liberal arts college, and shares its eastern border with the neighboring city of Virginia Beach.
4.Norfolk is the cultural heart of the Hampton Roads region. In addition to its outstanding museums, Norfolk is the principal home for several major performing arts companies. Norfolk also plays host to numerous yearly festivals and parades, mostly at Town Pointe Park in downtown. The revitalization of downtown Norfolk has helped to improve the Hampton Roads cultural scene. In particular, a large number of clubs, representing a wide range of music interests and sophistication now line the lower Granby Street area. Norfolk celebrates the rich ethnic diversity of its population with sights, sounds, attractions and special events that pay tribute to the city's long multicultural heritage.
5.Town Point Park in downtown plays host to a wide variety of annual events from early spring through late fall. Harborfest, the region's largest annual festival, celebrated its 30th year in 2006. It is held during the first weekend of June and celebrates the region's proximity and attachment to the water. Bayou Boogaloo and Cajun Food Festival, a celebration of the Cajun people and culture, had small beginnings. This three-day festival during the third week of June has become one of the largest in the region and, in addition to serving up Cajun cuisine, also features Cajun music. The Norfolk Jazz Festival, though smaller by comparison to some of the big city jazz festivals, still manages to attract the country's top jazz performers. It is held in August. The Town Point Virginia Wine Festival has become a showcase for Virginia-produced wines and has enjoyed increasing success over the years. Virginia's burgeoning wine industry has become noted both within the United States and on an international level.
6.Norfolk has a humid subtropical climate with moderate changes of seasons. Spring arrives in March with mild days and cool nights, and by late May, the temperature has warmed up considerably to herald warm summer days. Summer temperatures can be unpleasantly hot, often topping 90 °F with high humidity. On average, July is the warmest month of the year, with the maximum average precipitation. Hurricanes and tropical storms usually brush Norfolk and only occasionally make landfalls in the area. Fall is marked by mild to warm days and cooler nights. Winter is usually mild in Norfolk, with the coldest days featuring lows near or slightly above freezing and highs in the upper 40s to mid 50s.
Radio Stations
WHOV 88.1 FM Hampton, VA Variety
WVRL 88.3 FM Elizabeth City, NC Religious
WZLV 90.7 FM Christian Contemporary
WNSB 91.1 FM Norfolk, VA Hip Hop
WKSA 92.1 FM Moyock, NC Urban Contemporary
WVBW 92.9 FM Suffolk, VA Classic Hits
W227BR (WKSA) 93.3 FM Urban Contemporary
WVSP 94.1 FM Yorktown, VA Sports
WVKL 95.7 FM Norfolk, VA Urban Contemporary
W250AE (WJLZ) 97.9 FM Christian Contemporary
WVHT 100.5 FM Norfolk, VA Top-40
WXTG 102.1 FM Virginia Beach, VA Sports
WOWI 102.9 FM Norfolk, VA Hip Hop
W279AD (WJLZ) 103.7 FM Christian Contemporary
WNVZ 104.5 FM Norfolk, VA Hip Hop
WVMA 105.3 FM Windsor, VA Classic Hits
WMOV 107.7 FM Norfolk, VA Urban Contemporary
WGAI 560 AM Elizabeth City, NC News/Talk
WTAR 850 AM Norfolk, VA Comedy
WJOI 1230 AM Norfolk, VA Nostalgia
WTJZ 1270 AM Newport News, VA Gospel Music
WGH 1310 AM Newport News, VA Gospel Music
WGPL 1350 AM Portsmouth, VA Gospel Music
WPCE 1400 AM Portsmouth, VA Gospel Music
WXTG 1490 AM Hampton, VA Sports
WCPK 1600 AM Chesapeake, VA Gospel Music
WHKT 1650 AM Portsmouth, VA Talk
​
Nat Turner
n August 1831 Nat Turner lead a slave revolt killing about 60 Whites. Turner and his followers were over come at Belmont, home of Dr.Samuel Blunt.
​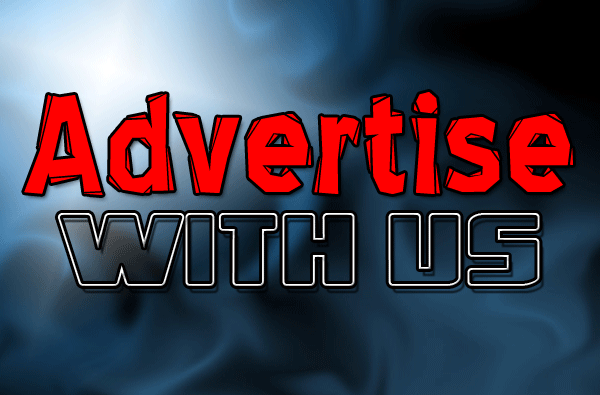 ENTERTAINMENT
1. Broadway & the Village Jazz Cafe - Category: Entertainment - Dinner Live Entertainment Night Club Jazz Lounge - 5671 E Virginia Beach Blvd, Norfolk, VA (757) 461-0006 - (visit website) 2.
2.Club Entourage - Category: Night Club - 112 Bank Street, Norfolk, VA Downtown Norfolk (757) 616-0758
​
3.Tap House Grill At Ghent-931 W 21st St, Norfolk, VA 23517
(757) 627-9172.
​
BUSINESS DETAILS-21 YEARS in Business
Hours: Regular Hours
Mon - Sun
11:00 am - 2:00 am
​
4.Public House-1112 Colley Ave, Norfolk, VA 23507
(757) 227-9064.
​
BUSINESS DETAILS
Hours:
Regular Hours
Mon - Sun
11:00 am - 2:00 am
​
5.Mj's Tavern-4019 Granby St, Norfolk, VA 23504
(757) 648-8942.
​
BUSINESS DETAILS-4 YEARS in Business
Hours:
Regular Hours
Mon - Sun
11:00 am - 2:00 am
​
​
​
​
​
​
​
ANNUAL EVENTS
Annual AT&T Bayou Boogaloo & Cajun Food Festival
(June) Town Point Park, Downtown Norfolk - (visit website)

Town Point Park, Downtown Norfolk, Virginia, Ticket Required.


AT&T Reggae Solstice
(July) Town Point Park, Downtown Norfolk - (visit website)

Back by popular demand, come to Town Point Park and jam out to soulful Reggae Music.


Mid Atlantic Black Film Festival
Norfolk VA

Held in October.
AFRICAN AMERICAN CULTURE
​
CIVIL WAR TRAIL
Norfolk is a participant in the Virginia Civil War Trails program, an effort that links more than 200 Civil War sites located throughout Virginia. Visitors can trace Norfolk's Civil War heritage by following the Civil War Trails around the City. Sites include Fort Norfolk, the historic Freemason Street District, and the Black Civil War Memorial in West Point Cemetery - the South's only commemoration of black Union troops.
​
Location: 232 East Main Street Norfolk, VA 23510
Phone: (757)-441-1852
​
AFRICAN AMERICAN MUSEUM
Black History Museum and Cultural Center of Virginia

The Black History Museum and Cultural Center of Virginia was founded in 1981 by Carroll Anderson, Sr. In 1991, the Museum was opened to the public at 00 Clay Street, in the historic Jackson Ward district of Richmond.
​
Location: 122 W. Leigh Street- Richmond, VA 23220
Phone: (804) 780-9093
Hours:10AM TO 5PM
​
Monday Closed
Tuesday 10AM–5PM
Wednesday 10AM–5PM
Thursday 10AM–5PM
Friday 10AM–5PM
Saturday 10AM–5PM
Sunday By Appointment Only
Tickets
Adults $10
Seniors & Students w/ID $8
Children (3-12 years old) $6
Children (under 3 years old) FREE
Military Discount 10%
The house, built in 1832 by German descendant Adolph Dill, incorporates both the Federal and Greek Revival architectural styles. Under the leadership of Maggie L. Walker, the country's first female and Black bank president, the Council of Colored Women purchased the house in 1922. In 1932, it became the Black branch of the Richmond Public Library and was named in honor of Rosa D. Bowser, the first Black female school teacher in Richmond.
​
In the spring of 2016, the Museum adopted a new location—the Leigh Street Armory. Prior to being the new home of the Museum, the Leigh Street Armory had endured a fire and decades of neglect and abandonment. In 1981, the city declared the armory as surplus property. As a result, the building remained padlocked until 2002.
​
However, a grant from Save America's Treasures, a national historical site preservation program, agreed to fund the armory's rehabilitation. The structure had some of its exterior brickwork redone, new floors and a roof installed and was soon up-and-running once again.
By 1775, Norfolk was still Great Britain's most prosperous city to tax, albeit without political representation. During the Revolutionary War, more than 100,000 people escaped slavery. Many were attracted to this region to fight for Great Britain in return for post-war freedom. General George Washington and other southern plantation owners initially resisted the prospect of arming Africans. They feared it would spur slave uprisings. War casualties and Great Britain's hard fighting Ethiopian Regiment caused General George Washington, Thomas Jefferson and others to reverse their earlier position. They soon allowed enslaved Africans to serve for America in return for post-war freedom. Even Virginia colonists, who prospered the most from a slave-driven economy, freed a percentage of enslaved Africans to fight for American freedom in the Revolutionary War.
More than 5,000 Africans comprised of free and enslaved soldiers, helped America win freedom from Great Britain. In effect, they became the first African-Americans. Though grateful colonists set most slaves free who served as soldiers, the siren call of economic exploitation to produce tobacco and other cash crops grew larger. Once the cotton gin was invented in 1792, that economic siren call became like heroin to a junky.
​
Northern states could not grow cotton, tobacco, rice or indigo. So they were eager to buy non-slave goods that they could add manufacturing value to for re-sale purposes. Though it traded slave-based goods, Northern states could not grow cash crops like the South. So it never developed the same degree of direct dependency on slavery as their siblings to the south. As a result, the North could afford to ban slavery and focus more energy on the shift to industrialization, retail, finance and international trade led by Philadelphia, New York City and Boston.
Norfolk, Virginia Black Motorcycle Clubs
Norfolk, Virginia HBCU Colleges
​
CHURCHES
1.Basilica of Saint Mary of the Immaculate Conception - 232 Chapel Street - Norfolk, Virginia (757) 622-4487
​
2.First Baptist Church - 418 East Bute Street - Norfolk, Virginia (757) 622-6701 - (visit website).
3.First Calvary Baptist Church - 813 Henry Street - Norfolk, Virginia (757) 622-7418.
​
3.Garden of Prayer Temple - 1001 Church Street - Norfolk, Virginia (757) 622-1300.
​
​​4.Greater Metropolitan AME Zion Church - 822 East Brambleton Ave - Norfolk, Virginia (757) 627- 9080.
​
5.Mt. Carmel Baptist Church - 1100 Church Street - Norfolk, Virginia (757) 623-7101.
​
6.New Mount Zion African Methodist Episcopal Church - 113 Seekel Street - Norfolk, Virginia (757) 423-3283 - (visit website)
NORFOLK HISTORY
In 1680, the King of England decreed that the Towne of Lower Norfolk County be established at the mouth of Elizabeth River. The economic activity of enslaved human cargo and cash crops they produced became so valuable, that more and larger ships from Europe and the West Indies sailed to the region. Norfolk had the only deep-water harbor sufficient to dock large ships and was better sheltered from seasonal hurricanes than Virginia Beach. Thus, Norfolk's population and economic growth blew past Virginia Beach, Hampton and Jamestown.
​
In 1682, sanctions by the State of Virginia and the church, to their eternal shame, declared lifetime servitude the proper status for people of African descent.
​
​
Elmwood's West Point Monument honoring African-American Civil War veterans
​
Southern states continued slavery via the children of freed slaves and more importation. Baltimore, the 4th largest city, had the dual personality of Northern industry and trade in a Southern tobacco-growing state. Both sides debated the morality of the subject in the U.S. Congress. Norfolk, with its large-scale import-export trade, and Richmond, a major inland trading post 90 miles west on the James River, led America's ethical morass to continue slavery.
​
From 1783-1861, the South resonated with tales of slave imports, crop exports, and slave revolts. The largest revolt was led by Nat Turner. In the midst of those challenging activities, Norfolk rebuilt after a great fire, epidemics and a second burning of the town during the Civil War between 1861-1865.
​
President Lincoln's Emancipation Proclamation on 1 January 1863 formally abolished slavery in America. Beneath the branches of an Oak Tree in Hampton, newly freed residents gathered to hear Lincoln's Emancipation Proclamation for the first time. Locals believe Mary Peake taught school, against Virginia law, to free blacks and slaves prior to the Civil War in its shade. Today, 98-feet wide Emancipation Oak is a popular site for special services, social gatherings and picnics in the area that became Hampton University.
​
After the Civil War, a nearby settlement of newly freed African Americans founded the first center of higher education for African Americans, at the same area Ms. Peake taught at what is known today as Hampton University. Virginia Beach remained a thinly settled fishing village until the 1880's, when a popular beach resort was also developed. By 1906, it became a larger town, just a day's carriage ride from Norfolk. African-American population, though thick in Norfolk, Suffolk and Portsmouth, remained thin in the resort town Virginia Beach.
AFR'AM FEST
AFR'AM FEST is a celebration of African-American Culture and African American Heritage.
​
This festival brings together the best of life and fun in an educational, entertaining and interactive way. Since 1983, The South Eastern Virginia Arts Association, SEVAA, has produced and hosted this major annual fundraising event which has grown into one of the largest African American Arts Festivals on the east coast.
​
Location: 500 East Plume Street # 400
Norfolk, Virginia 23510
Phone: (757)-623-3300
​
​
​
​
​
​
​
​
​
​
​
About the AFR'AM FEST
It all started in November of 1982 at the Black Art Forum sponsored by Norfolk State University and Old Dominion University. Dr. Glenn Ray and many forum attendees expressed concern that only a handful of black organizations were represented in the Greater Hampton Roads Cultural Action Plan, and that these organizations received the least funding. The purpose of the forum was to respond to these concerns. The Southeastern Virginia Arts Association (SEVAA) was organized to address Dr. Ray's concerns.
​
History
​
Dr. Glenn Ray and many forum attendees expressed concern that only a handful of black organizations were represented in the Greater Hampton Roads Cultural Action Plan, and that these organizations received the least funding.
​
The purpose of the forum was to respond to these concerns. The Southeastern Virginia Arts Association (SEVAA) was organized to address Dr. Ray's concerns. SEVAA is a non-profit organization dedicated to promoting the arts and culture of African-Americans in the Hampton Roads, Virginia region.
​
​
The organization focuses on five disciplines: visual arts, dance, music, literary arts and theater. SEVAA sponsors activities that promote and assist artists and cultural organizations; encourages increased participation in the arts by African-American artists and arts organizations; serves as a channel of communication for its membership, and works to generate increased support for the arts.
​
One of SEVAA's first activities took place on April 9, 1983. SEVAA confirmed its dedication to promoting black art and culture as a co-sponsor of a reception for Norfolk, Virginia native Charles Holland at Chrysler Hall as part of his triumphant homecoming appearance with the Virginia Philharmonic Orchestra.
​
​
​