Demographics of Minneapolis
White Black Native American Asian Hispanic
Total Population 70.2% 17.4% 1.7% 7.9.% 9.2%
​
FACTS ABOUT MINNEAPOLIS
1.Minneapolis, nicknamed "City of Lakes" and the "Mill City", is the county seat of Hennepin County, the largest city in the state of Minnesota, and the 48th largest in the United States. As of the 2010 census, the estimated population of the city of Minneapolis is 382,578.​
​
2.The American Community Survey estimated that there were 62,520 African Americans residing in Minneapolis, comprising over 17% of the city's population, compared to a statewide proportion of less than four percent. There are 10,711 multiracial individuals in Minneapolis. People of black and white ancestry number at 3,551, and make up 1.0% of the population. People of white and Native American ancestry number at 2,319, and make up 0.6% of the population. Those of white and Asian ancestry number at 1,871, and make up 0.5% of the population. Lastly, people of black and Native American ancestry number at 885, and make up 0.2% of Minneapolis's population.
​
3.Minneapolis made dramatic changes to rectify discrimination as early as 1886 when Martha Ripley founded Maternity Hospital for both married and unmarried mothers. When the country's fortunes turned during the Great Depression, the violent Teamsters Strike of 1934 resulted in laws acknowledging workers' rights. A lifelong civil rights activist and union supporter, mayor Hubert Humphrey helped the city establish fair employment practices and a human relations council that interceded on behalf of minorities by 1946. Minneapolis contended with white supremacy, participated in desegregation and the African-American civil rights movement, and in 1968 was the birthplace of the American Indian Movement.
​
4.The son of a jazz musician and a singer, Prince is Minneapolis' most famous musical progeny. With fellow local musicians, many of whom recorded at Twin/Tone Records, he helped make First Avenue and the 7th Street Entry venues of choice for both artists and audiences.
​
5.Lucinda Williams recorded Minneapolis (World Without Tears 2003). Home to the MN Spoken Word Association and independent hip-hop label Rhyme Sayers Entertainment, the city has garnered notice for rap and hip hop and its spoken word community. The underground hip-hop group Atmosphere (natives of Minnesota) frequently comments in song lyrics on the city and Minnesota.
​
6.The Minneapolis Police Department imported a computer system from New York City that sent officers to high crime areas. Despite accusations of racial profiling; the result was a drop in major crime. Since 1999 the number of homicides increased during four years. Politicians debated the causes and solutions, including increasing the number of police officers, providing youths with alternatives to gangs and drugs, and helping families in poverty.
​
7.In 2007, Minneapolis was named America's most literate city. The study, conducted by Live Science, surveyed 69 U.S. cities with a population over 250,000. They focused on six key factors: Number of book stores, newspaper circulation, library resources, periodical publishing resources, educational attainment and Internet resources. In second place was Seattle, Washington and third was Minneapolis' neighbor, St. Paul, followed by Denver, Colorado and Washington, D.C.
​
9.Minneapolis has a continental climate typical of the Upper Midwest. Winters are cold and dry, while summer is hot and humid. The warmest temperature ever recorded in Minneapolis was 108 °F in July 1936, and the coldest temperature ever recorded was -41 °F, in January 1888.
Radio Stations
KBEM 88.5 FM Minneapolis, MN Jazz
KMOJ 89.9 FM Minneapolis, MN Urban Contemporary
KFAI 90.3 FM Minneapolis, MN Variety
K218DK 91.5 FM Bloomington, MN Christian Contemporary
KHTC 96.3 FM Edina, MN Top-40
KDWB 101.3 FM Richfield, MN Top-40
K273BH (KDWB) 102.5 FM Fridley, MN Top-40
WGVX 105.1 FM Lakeville, MN Oldies
WGVZ 105.7 FM Eden Prairie, MN Oldies
K294AM (KFAI) 106.7 FM West Saint Paul, MN Variety
KTMY 107.1 FM Coon Rapids, MN Talk
KFXN 690 AM Minneapolis, MN Sports
WCCO 830 AM Minneapolis, MN News/Talk
KMNQ 1470 AM Brooklyn Park, MN Gospel Music
KSTP 1500 AM Saint Paul, MN Sports
African-American Minnesotans
​
Black Minnesotans made headlines across the nation even before the state was admitted to the Union in 1858, and any number of black explorers, advocates, teachers and preachers played crucial roles in launching many of the state's earliest institutions.Some now have buildings named after them; others are lesser-known.
ENTERTAINMENT
1.Stevie Rays Comedy Club - 6337 Newton Avenue South, Minneapolis, MN - (612) 825-1832 - (visit website)
​
2.Sticks Restaurant Acme Comedy Club - 708 North 1st St # G31, Minneapolis, MN - (612) 338-6393 - (visit website)
​
3.The Lounge Minneapolis - Category: Nightclub - 411 2nd Avenue North Minneapolis, MN 55401 (612) 333-8800 - (visit website)
ANNUAL EVENTS
1.Afrifest-3333 North Fourth Street - Minneapolis, MN 55412 (612) 281-6318 - (visit website) An Annual Pan African Summer Festival in the Twin Cities, MN. Festival Motto: "Enlightenment, Diversity, and Unity."
​

CHURCHES
​
1.Grace Temple Church of God in Christ - 1230 Logan Ave. North, Minneapolis, MN 55411 (612) 522-3710
​
2.Great Commission Kingdom Ministries - Apostolic Kingdom focused ministry. Operating under the five ascension gifts. Apostle Donald Addison, Senior Pastor 21 SE Clarence Ave Minneapolis, MN (612) 423-8198 -(visit website)
​
3.Greater St Pauls Church of God - 4001 4th Avenue South, Minneapolis, MN 55409-1616 (612) 827-5267.
​
4.New Covenant Church of God in Christ - 4254 15th Ave S. Minneapolis, MN 55407 (612) 827-7107.
​
5.St James AME Church - 3600 Snelling Avenue, Minneapolis, MN - (612) 721-4566
​
6.St Peter's AME Church - 401 East 41st Street, Minneapolis, MN 55409-1653 (612) 825-97507.Wayman AME Church - 1221 7th Avenue North Minneapolis, MN 55411 (612) 374-4711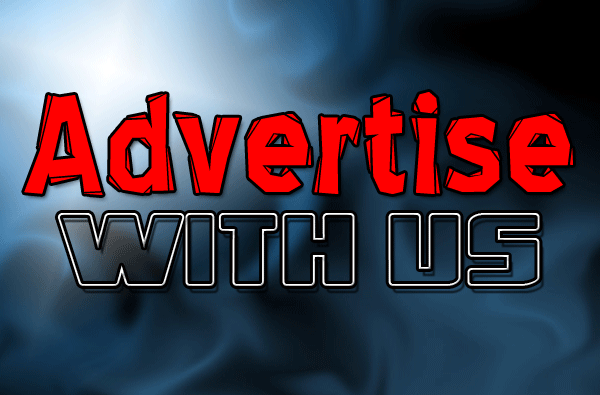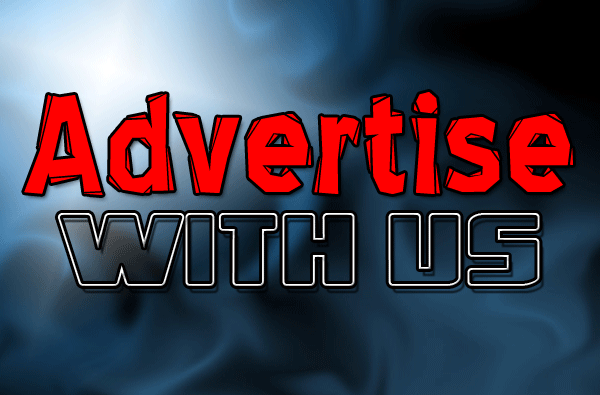 AFRICAN AMERICAN CULTURE
​
AFRICAN AMERICAN LEADERSHIP FORUM
The African American Museum also known as the African American Museum of Nassau County, which opened in 1970, is dedicated to showcasing local and national African American artists.
Address: 222 So. 9th Street, Suite 1600, Minneapolis, MN 55443
​
Phone: (612) 532-3694
​
​
​
About the African Leadership Forum
Above all else, our universal goal is to build a just and healthy society that works equally well for everyone.As a democratic, people-powered movement, all work of the AALF is done through convenings, work groups, and action teams. Meeting and being together is how we build social capital and communal power.
​
Our network creates the space for African Americans to create a shared agenda for solving our community's critical issues. AALF members come from all walks of life to contribute their insight each month by participating in any way that suits their interests. From volunteering in support of our growing movement, to joining workgroups that focus on economic development, education, health, or family and cultural wellness; there is space for everyone.
​
AAALF Overview
​
​
Who They Are:
They are a movement of more than 1,200 African American leaders in the Twin Cities.
We have united to address challenges, create solutions, and build a vibrant and sustainable community.
​
We are leaders in every field: business, nonprofits, government, education, health, religion, politics, philanthropy, the arts, and grassroots organizing.
​
We are united in our belief that we can do more together than apart.
​
We understand, value, and leverage "the power of the collective" to move our community forward.
​
15 Trailblazing black Minnesotans you should know more about
(1) GEORGE BONGA
​
​
​
​
​
​
​
​
​
​
​
​
​
​
​
​
A portrait of George Bonga, created about 1870 by St. Paul photographer Charles Zimmerman. Bonga was the first black person to be born in Minnesota. Courtesy of the Minnesota Historical Society.
​
​
​
Born near Duluth in 1802 to an African-American father and an Ojibwe mother, George Bonga is believed to be one of the first people of African-American descent born in Minnesota.
​
Following in his father and grandfather's footsteps, Bonga became a respected fur trader for the American Fur Company in the 1920s and later a wilderness guide out of his homes on Leech and Otter Tail lakes, said Barry Babcock, a historian from Bemidji who has spent years researching the Bonga family for a book.
​
In that sense, Babcock considers Bonga to be one of the first "resort operators" in northern Minnesota. "Many luminaries would go and stay with him. … He would take them out in his birch-bark canoe and paddle them around the area," Babcock said.
​
Fluent in English, Ojibwe and French, Bonga, who married an Ojibwe woman, also worked as an interpreter and was an influential advocate for the fair treatment of American Indians. He served as a witness to the 1867 treaty that created the White Earth Indian Reservation in north-central Minnesota.
​
His biggest claim to fame, though, may be the role he played in Minnesota's first criminal court proceeding. Bonga spent days tracking the man accused of killing Alfred Aitkin in 1837. He eventually caught him and brought him to Fort Snelling bound on a sled, prompting the state's first murder trial, Babcock said. Bonga was widely admired as a man who "took the high road," Babcock said.
What They Do:
We continuously convene community members. We find ways to collaborate for social change. We champion policies and practices that support strong black families.
​
We are building a new infrastructure for organizing, working together, shaping an urban agenda, and uplifting our community. We sponsor serious dialogue and collective action to advance the Twin Cities' African American community and address critical issues.

We work to solve community problems in a unified way, drawing many people together to speak a common language and align their efforts.We bring thinkers, innovators, and doers around one table to create solutions together.

We encourage new, effective partnerships and collaborations. We provide a safe, positive place where people can align to get things done.

We make our voices heard to create the future we want.The AALF convenings are our drivers for change. They bring together innovators, thinkers, and doers to develop solutions to support family resiliency in the black community. Join us today!
Trailblazing black Minnesotans
Contunied
(2) HARRIET ROBINSON SCOTT
​
​
​
​
​
​
​
​
​
​
​
​
​
​
​
​
A portrait of Harriet Robinson Scott that appeared in Frank Leslie''s Illustrated Newspaper in June 1857. Harriet Scott and her husband, Dred Scott, sued for their freedom in 1846 after living at Fort Snelling for several years in the 1830s. Courtesy of the Minnesota Historical Society).
​
The U.S. Supreme Court's infamous Dred Scott decision of 1857 helped propel the country toward civil war. What sometimes gets left out of the telling is the story of Dred Scott's wife, Harriet Robinson Scott, a fellow slave who, like her husband, sued for her freedom and lost.
​
The Scotts met and married while held at Fort Snelling around 1836, which was then a part of the Wisconsin territory. While stationed away from Fort Snelling, U.S. Army surgeon John Emerson leased the Scotts to other slave owners, effectively introducing slavery into a free territory. Harriet gave birth to a daughter, Eliza, on a Mississippi River steamboat between Illinois and Iowa, another free territory.
​
After Emerson's death, the Scotts attempted to buy their freedom from his widow, who refused their offer. They took the case to court.
In the Dred Scott decision, the Supreme Court found that despite congressional legislation to the contrary, the federal government had no power to regulate slavery in its growing territories and that African-Americans, whether slave or free, cannot be U.S. citizens.
​
The controversial decision helped fuel the financial panic of 1857, and the Civil War erupted four years later. The Scotts were eventually freed, but Dred died nine months later.
Trailblazing black Minnesotans
​
(3)THE REV. ROBERT HICKMAN
​
​
​
​
​
​
​
​
​
​
​
A portrait of the Rev. Robert Hickman created about 1877. Hickman founded the first Baptist church in Minnesota. (Courtesy of the Minnesota Historical Society)
​
Born into slavery in 1831, the Rev. Robert Thomas Hickman led fellow slaves on a harrowing river journey to freedom in 1863.
​
Details of his escape from Missouri to Minnesota remain murky, but various accounts all confirm that Hickman convinced as many as 75 fellow slaves — his self-described "pilgrims" — to board a raft or makeshift boat with him and head up river.
​
Reports have it that the steamboat Northerner found them adrift and towed them to safety past jeering dockworkers, and a second group of escaped slaves joined them 10 days later. On Nov. 15, 1866, Hickman and his followers formally organized Pilgrim Baptist Church in St. Paul. Two white ministers led the church until 1877, after which Hickman became the congregation's official minister in 1878. He died on Feb. 6, 1900.The church, at 732 W. Central Ave., hosts services every Sunday.
Trailblazing black Minnesotans
​
(4) J. FRANK WHEATON
​
​
​
​
​
​
​
​
​
​
A portrait of John Frank Wheaton, created in 1899 by St. Paul photographer Charles Zimmerman. In 1898, Wheaton became the first black person elected to the Minnesota Legislature. (Courtesy of the Minnesota Historical Society)
​
Once upon a time, a shoeshine boy became an attorney, and an attorney made Minnesota political history, only to die in tragedy.
​
Born in Maryland, John Frank Wheaton became the first African-American elected to the Minnesota Legislature in 1898. A graduate of Howard University and the University of Minnesota Law School, Wheaton served a single year in office, representing Minneapolis' Kenwood neighborhood and what's known today as Eden Prairie, Edina and Excelsior.
​
​
He introduced the 1899 civil-rights statute that guaranteed people of all races access to saloons, which previously had been able to exclude customers based on race. Wheaton twice represented Minnesota at the Republican National Convention.
​
He abruptly changed course and opened a life insurance company in Chicago and then a law firm in New York City. Facing financial ruin after the disappearance of a client out on bond, Wheaton died by suicide in 1922. He was 55.
Trailblazing black Minnesotans
​
(5) CLARENCE "CAP" WIGINGTON
​
​
​
​
​
​
​
​
​
​
​
Clarence "Cap" Wigington, photographed at the St. Paul City Architect's office in 1940. Wigington was the first black person to serve as a municipal architect in the United States. (Courtesy of the Minnesota Historical Society)
​
Architect Clarence "Cap" Wigington is responsible for some of St. Paul's most iconic public buildings.
​
His designs include the administration building at Holman Field airport, the Highland Park Water Tower, Roy Wilkins Auditorium, Wigington Pavilion on Harriet Island and several local schools.
​
Although he had little formal training, Wigington spent three decades in the St. Paul City Architect's office. He was the first black person in the United States to serve as a municipal architect.
​
​
Several of his buildings are on the National Register of Historic Places.
Born in Kansas in 1883, Wigington moved to St. Paul in 1914.
During World War I, he successfully petitioned Minnesota's governor to create the all-black 16th Battalion of the state's Home Guard, according to the Minnesota Historical Society.
He earned his nickname, "Cap," after being commissioned the battalion's captain. In addition to his many permanent buildings, Wigington also designed five ice palaces for St. Paul's Winter Carnival.
Wigington retired in 1949 and died 18 years later in Kansas City.
​
Trailblazing black Minnesotans
​
(6) BOBBY MARSHALL
​
​
​
​
​
​
​
​
​
​
​
Bobby Marshall played end for the Minnesota Gophers football team from 1904 through 1906, before going on to play professionally.. (Courtesy of the National Football Foundation)
Of all of the great athletes in Big Ten history, Bobby Marshall was arguably the best of all time. The former Minneapolis Central star was the first person of color to ever play football in the conference once known as the Big Nine, in 1904.
​
He was an All-American end for the University of Minnesota in 1905 and 1906. He was part of two Big Ten championships, including an undefeated 13-0 season in 1904. Marshall also earned all-conference honors in baseball and ran track for the Gophers.
​
In 1907, he graduated from the U with a law degree and became a practicing attorney in the Twin Cities. But he still had an appetite for athletic competition. He started playing semi-pro baseball for a segregated team in Minneapolis, and later in St. Paul.
​
His career on the diamonds lasted for more than a decade. Marshall also found time to be one of the first black players in the NFL (1920-24) and he played professional hockey and boxing. He died at age 78 in 1958, after suffering from Alzheimer's disease.Marshall was inducted into the College Football Hall of Fame in 1971.
Trailblazing black Minnesotans
​
(7) LENA O. SMITH
​
​
​
​
​
​
​
​
​
​
​
Lena Smith, Minnesota's first African-American female attorney Also a real estate agent, her interest in housing led to a landmark court case for a black family buying a home in a South Minneapolis neighborhood.Courtesy of the Minnesota Historical Society)
​
Lena Olive Smith was the first black woman to practice law in Minnesota.
​
​
As one of six children, she moved to the state in her early 20s with her family from Lawrence, Kan., in 1906. Before deciding to pursue a law degree in 1916, she worked several jobs to support her family after her father died, including in real estate.
She fought for the equality of her clients to live in white neighborhoods. After attending Northwestern College (now part of William Mitchell College of Law), Smith opened her own firm and became a prominent civil-rights attorney and activist in the 1920s and '30s.
​
She helped found the Urban League branch in Minneapolis in 1925 and was the first female president of the local chapter of the NAACP in 1935.
​
She was still an active attorney when she died at age 81 in 1966. Her legacy, along with that of Minnesota's first black lawyer, Frederick McGhee, helped pave the way for other legal pioneers such as Alan Page and Wilhelmina Wright, the first African-American man and woman elected to the Minnesota Supreme Court, respectively.
​
​
The Lena O. Smith House, where she once lived, at 3905 Fourth St. S. in Minneapolis is listed on the National Register of Historic Places.
​
Trailblazing black Minnesotans
​
(8) I. MYRTLE CARDEN
​
​
​
​
​
​
​
​
​
​
I. Myrtle Carden, photographed about 1950. A social worker, Carden served as the first executive director of the Hallie Q. Brown Community Center in 1929. .Courtesy of the Minnesota Historical Society)
​
When black families from St. Paul's Rondo neighborhood needed basic services or just a place to hang out, they turned to I. Myrtle Carden.
​
For 20 years, beginning from its founding in 1929, Carden led the Hallie Q. Brown Community House, a social-service agency inspired by the era's settlement house movement. Carden, a social worker from Pittsburgh, mentored a generation of young girls shut out from white school groups and social programs.
​
Named after an Ohio educator who led the establishment of black women's clubs across the country, Hallie Q. Brown soon became St. Paul's second-largest neighborhood center. Among other activities, teenage girls taught nutrition and home economics to other teens.
​
The community center, which grew out of the St. Paul Urban League, started at the site of a former YWCA and is now part of the Martin Luther King Center off Dale Street and Marshall Avenue.
​
​
In Minneapolis, Carden's ideological counterpart was W. Gertrude Brown, who ran the Phyllis Wheatley House, a magnet for famous guests such as Paul Robeson, Langston Hughes, Marian Anderson and W.E.B. DuBois.
Trailblazing black Minnesotans
​
(9)NELLIE STONE JOHNSON
​
​
​
​
​
​
​
​
​
​
​
​
Nellie Stone Johnson reflects on her life accomplishments, at her Minneapolis apartment in February 2000. Born in Lakeville, the Minnesota farm girl grew up to become a major influence in the civil-rights and labor movements and an inspirational supporter of higher education. Johnson helped organize the DFL Party in the 1940s, campaigned for Hubert Humphrey and many others, and became the first African-American elected to a citywide office in Minneapolis in 1945. (Pioneer Press: Ginger Pinson)
​
Nellie Stone Johnson got her first taste of activism growing up on her family's Dakota County farm in the early 1900s. Her father, a union organizer, would send her to school with an armload of fliers to hand out on the way.
​
Her father, a union organizer, would send her to school with an armload of fliers to hand out on the way. Johnson grew up to be a key figure in Minnesota's labor and civil-rights movements, as well as a founder of the Democratic-Farmer-Labor Party.
​
​
Johnson joined the ranks of political radicals as a student at the University of Minnesota, where she met lifelong friend and collaborator Hubert Humphrey. She became a member of the Minneapolis NAACP in 1934.
​
​
As an elevator operator at the St. Paul Athletic Club in the 1930s, Johnson organized her fellow employees under the Minneapolis Hotel and Restaurant Workers Union.In 1945, she became the first black person in Minneapolis elected to a citywide office as a member of the library board.
​
​
Johnson continued to advocate for people of color and the working class until her death in 2002 at age 96.
​
"I've never known hunger, or being without clothing or shelter a day in my life," she told the Pioneer Press in 1995. "I want that for everyone."
Trailblazing black Minnesotans
​
(10) JAMES GRIFFIN
​
​
​
​
​
​
​
​
​
​
​
​
​
A November 1955 photo shows Sgt. James S. Griffin. Griffin joined the St. Paul Police Department in 1941 and became the first black St. Paul officer to reach the ranks of sergeant, captain and deputy chief. In May 2004, the department's new headquarters building was dedicated in his memory. Griffin died in 2002 at age 85. (Pioneer Press File)
​
​
​
If you've ever been inside St. Paul's police headquarters, you've probably seen James Griffin's name. It's mounted above the front door.
​
Born in 1917 and raised in the city's Rondo neighborhood, Griffin was the first black St. Paul police officer to reach the ranks of sergeant, captain and deputy chief after joining the force in 1941.
​
​
His trailblazing ascent did not come without setbacks, according to an account of his oral history captured by Kate Cavett of Hand in Hand Productions.
​
​
Griffin told the historian about enduring years of racism. He had to take the police department's physical exam countless times before passing and was not allowed to have a squad car when he first became an officer. He also filed a complaint when he initially failed to land the deputy chief job even though he had the highest score on the exam. He later got it because the department created two deputy chief positions.
​
Griffin also served as a St. Paul school board member and on the board of directors of the Hallie Q. Brown Community Center and was active in the NAACP. He died in 2002.
Trailblazing black Minnesotans
​
(11) FREDERICK JONES
​
​
​
​
​
​
​
​
​
​
​
​
​
Frederick Jones, photographed about 1950, in front of one of the refrigerated trucks he designed. McKinley was the first black person inducted into the National Inventors Hall of Fame. (Courtesy of the Minnesota Historical Society)
​
​
If you wanted to haul produce from one coast to the other before 1940, your best bet was to drive really fast.
​
Frederick Jones changed that with his Thermo King portable refrigeration unit, which allowed truckers to keep their cargo cool on long trips.
​
​
This invention, and the more than 50 others he patented in his lifetime, won him a place in the Minnesota Inventors Hall of Fame and the National Inventors Hall of Fame.
​
Jones moved to Minnesota from his native Ohio in 1912 to work on a farm in Hallock owned by James J. Hill. He moved to the Twin Cities in the early 1930s, according to the Minnesota Historical Society.
​
​
A workaholic, Jones would routinely toil until 2 or 3 in the morning, his wife told the Pioneer Press in 1971. His inventions included a portable X-ray machine for hospitals, an ice cream machine and soundtrack equipment used in movies and television shows.
Jones was the first black person to be inducted into the American Society of Refrigeration Engineers and the first to be awarded the National Medal of Technology. He died in 1961 at age 68.
Trailblazing black Minnesotans
​
(12) JAMES 'CORNBREAD' HARRIS. SR.
​
​
​
​
​
​
​
​
​
​
​
​
​
​
James Samuel "Cornbread" Harris Sr. was honored for six decades of the blues, jazz, polka, calypso and country music when he was honored as one of five 2013 Sally Ordway Irvine Awards winners. (Courtesy photo).
​
James "Cornbread" Harris Sr., a Minneapolis blues and jazz musician, has a storied place in Minnesota music history. He's mostly known as the father of Jimmy Jam (James Harris III), a former member of the Time and hit record producer for pop icon Janet Jackson with his partner, Terry Lewis.
​
​
But Harris performed on Minnesota's first rock 'n' roll record with Augie Garcia's 1955 song, "Hi Yo Silver." Garcia, who grew up on St. Paul's West Side, is known as the godfather of Minnesota Rock 'n' Roll.
​
Harris, who served in the military, continued to make contributions to the local music scene as an artist, mentor and philanthropist for more than 60 years. He was the Minnesota Blues Hall of Fame's first recipient of the Blues Legend Award in 2012.
​
​Both Harris' parents died when he was 3. He lived with his sister in foster homes until moving to St. Paul to stay with his grandparents as a preteen. About a year later, he began to learn the piano, a skill he still entertains audiences with at age 88. Harris performs at Minneapolis venues such as the Loring Pasta Bar and Hell's Kitchen.
Trailblazing black Minnesotans
​
(13) ARCHIE AND PHEBE GIVENS
​
​
​
​
​
​
​
​
​
​
​
​
Undated photo from 1949 of Archie Givens, Sr., center, at the Givens Ice Cream Bar, which opened in Minneapolis in 1947 (Courtesy of the Minnesota Historical Society)
​
​
Minnesota's first black millionaire died in 1974, but the family legacy lives on through literature.
​
Archie and Phebe Givens married in the 1940s, having met while growing up in North Minneapolis. A successful real estate developer, Archie Givens was later dubbed the state's first black millionaire, and his wife, also a philanthropist, was considered by many to be Minnesota's black Florence Nightingale.
​
The couple opened the state's first racially integrated nursing homes, and Phebe Givens became the first black woman to be licensed within the state as a nursing home administrator.
​
Founded in 1972 as a scholarship organization, the Archie and Phebe Mae Givens Foundation sponsors emerging black authors and community reading campaigns. The Archie Givens Sr. Collection of African-American Literature spans more than 10,000 rare and first-edition books and manuscripts at the University of Minnesota.
​
Archie Givens died in 1974, and Phebe Givens died last year at age 93.
Trailblazing black Minnesotans
​
(14) LOU BELLAMY
​
​
​
​
​
​
​
​
​
​
​
​
​
Penumbra Theatre founder and artistic director Lou Bellamy, during an interview with NBC correspondent Hoda Kotb, for a segment on "Rock Center with Brian Williams" broadcast Dec. 26. (Courtesy of NBC News / "Rock Center with Brian Williams")
​
Lou Bellamy, 72, founded the critically acclaimed Penumbra Theatre in St. Paul in 1976 to create a forum for African-American voices in Twin Cities theater.
​
Penumbra remains Minnesota's only professional African-American theater and the largest of its kind nationally. It helped launch the careers of several respected playwrights, including Pulitzer Prize winner August Wilson.
​
​
Penumbra was born out of a desire to bring more authenticity and nuance to depictions of African-Americans, Bellamy said.
​
"The stories that were being told about African-Americans at that time didn't have the breadth or richness that I knew the culture to be capable of. … I wanted a place where those more-complicated portrayals of African-Americans could be told," Bellamy said.
​
The pioneering company has inspired other theaters across the country to emulate the "Penumbra style," which Bellamy described as a "real adherence and concentration on the nuance, musicality, gestural language and culture of African-Americans."
​
These days, Bellamy serves as co-artistic director of the theater with his daughter, Sarah Bellamy.
Trailblazing black Minnesotans
​
(15) SHARON SAYLES BELTON
​
​
​
​
​
​
​
​
​
​
​
​
Minneapolis Mayor Sharon Sayles Belton talks about the environment, airport noise and transportation issues as she kicks off her re-election campaign at Nokomis Community Center in February 2001. A Pioneer Press editorial said of Sayles Belton, who lost the November 2001 election to R.T. Rybak, "Her most distinctive legacy will doubtless be the leadership she has shown on educational issues, particularly her influential support for a restoration of neighborhood schools and a decrease in busing. Add to that Sayles Belton's breaking of both the race and gender barriers to the mayor's office, and hers has clearly been a memorable tenure." (Pioneer Press File).
​
​
Born in 1951, Sharon Sayles Belton was the first African-American and first woman to serve as mayor of Minneapolis. The St. Paul native held the post from 1994 to 2001, when she lost her bid for re-election to fellow Democrat R.T. Rybak.
​
Sayles Belton graduated from Macalester College in 1973 and went on to work as a parole officer for sexual assault offenders and later as a neighborhood activist.
​
She co-founded the Harriet Tubman Shelter for Battered Women as well as the National Coalition Against Sexual Assault. During her mayoral career, she helped bring Target Corp. to Nicollet Mall and Block E to downtown Minneapolis. The city reversed a crime wave and an economic slide.
​
Sayles Belton was elected to the Minneapolis City Council's 8th Ward in 1983 and became council president in 1990.
​
She serves as vice president of government affairs and community relations at Thomson Reuters.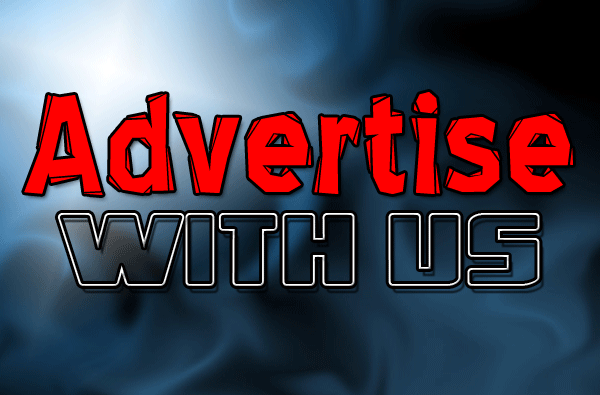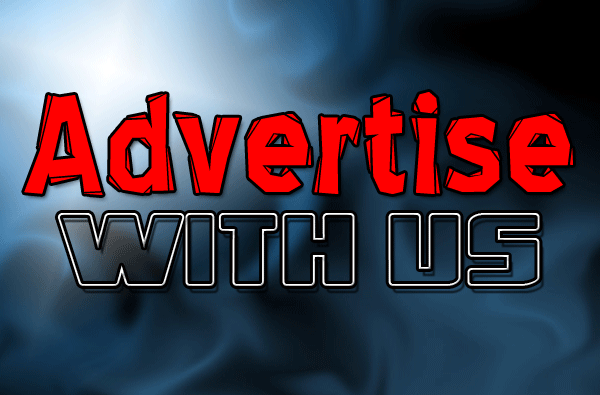 Minnesotans Juneteenth Festival
Jun 2017 Dates Unconfirmed | Minneapolis, MN | Seasonal
Minnesota Juneteenth Festival is a seasonal festival that takes place at North Mississippi Regional Park.

Twin Cities Juneteenth Celebration, Inc.
2500 Washington Ave. N. Suite 1
Minneapolis, MN 55411
CONTACT US
FOR ADDITIONAL QUESTIONS
OFFICE PHONE NUMBER: 612-238-3733
OFFICE FAX NUMBER: 612-529-5699
EMAIL:
​
JUNETEENTH HISTORY
Juneteenth is the oldest known celebration of the ending of slavery. Dating back into 1865, it was on June 19th that the Union Soldiers, led by Major General Gordon Granger, landed at Galveston, TX with news that the war had ended and that all slaves were now free. Note that this was two and a half years after The Emancipation Proclaiming had little impact on the Texans due to minimal number of Union troops to enforce the new Executive order.
However, with the surrender of General Lee in April of 1865, and the arrival of General Granger's regiment, the forces were finally strong enough to influence and overcome the resistance.
​
Today, the Twin Cities Juneteenth Celebration, founded 30 years ago, is said to be one of the two largest Juneteenth Celebrations in the United States, surpassing even the Texas Celebrations where Juneteenth is a state holiday.