Demographics of Miami
White Black Native American Asian Hispanic
Total Population 72.7% 22.3% 0.02% 0.07% 69.4%
​
FACTS ABOUT MIAMI
Miami is a major city located on the Atlantic coast in southeastern Florida, in the United States. According to the U.S. Census Bureau the population was 433,136.


In 2008, Miami was ranked as "America's Cleanest City" according to Forbes Magazine for its year-round good air quality, vast green spaces, clean drinking water, clean streets and city-wide recycling programs. In 2009, UBS study of 73 world cities, Miami was ranked as the richest city in the United States and the world's fifth-richest city, in terms of purchasing power.


Miami's explosive population growth in recent years has been driven by internal migration from other parts of the country as well as by immigration. Miami is regarded as more of a multicultural mosaic, than it is a melting pot, with residents still maintaining much of, or some of their cultural traits. The overall culture of Miami is heavily influenced by its large population of Latinos, and Blacks, mainly from the Caribbean, from islands such as Jamaica, Haiti, Trinidad and Tobago, and The Bahamas.


The northern side of Miami includes Midtown, a district with a great mix of diversity with many West Indians, Hispanics, European Americans, bohemians, and artists. Edgewater, and Wynwood, are neighborhoods of Midtown and are made up mostly of high-rise residential towers and are home to the Adrienne Arsht Center for the Performing Arts. The wealthier residents usually live in the northeastern part, in Midtown, the Design District, and the Upper East Side, with many sought after 1920s homes and home of the MiMo Historic District, a style of architecture originated in Miami in the 1950s. The northern side of Miami, also has notable African American and Caribbean immigrant communities such as Little Haiti, Overtown (home of the Lyric Theater), and Liberty City.


Public schools in Miami are governed by Miami-Dade County Public Schools, which is the largest school district in Florida and the fourth-largest in the United States. As of September 2008 it has a student enrollment of 385,655 and over 392 schools and centers. The district is also the largest minority public school system in the country, with 60% of its students being of Hispanic origin, 28% African American, 10% White (non-Hispanic) and 2% non-white of other minorities.


The Kampong, a botanical garden in Coconut Grove.Miami is also considered a "hot spot" for dance music, Freestyle, a style of dance music popular in the 80's and 90's heavily influenced by Electro, hip-hop, and disco. Many popular Freestyle acts such as Pretty Tony, Debbie Deb, Stevie B, and Exposé, originated in Miami. Indie/folk acts Cat Power and Iron & Wine are based in the city, while alternative hip hop artist Sage Francis, electro artist Uffie, and the electroclash duo Avenue D were born in Miami, but musically based elsewhere.


The 80's and 90's also brought the genre of high energy Miami Bass to dance floors and car subwoofers throughout the country. Miami Bass spawned artists like 2 Live Crew (featuring Uncle Luke), 95 South, Tag Team, 69 Boyz, Quad City DJ's, and Freak Nasty. Examples of these songs are "Whoomp! (There It Is)" by Tag Team in 1993, "Tootsee Roll" by 69 Boyz in 1994, and "C'mon N' Ride It (The Train)" by the Quad City DJ's in 1996. These songs all reached the top 10 in the pop charts and gave Miami Bass a new commercial success. There are also several rap and hip hop artists out of Miami. They include Trick Daddy, Trina, Pitbull, Pretty Ricky, DJ Khaled, Jackie-O, Rick Ross, DJ Laz, and the Miami Bass group 2 Live Crew.


Miami has a tropical monsoon climate with hot and humid summers and short, warm winters, with a marked drier season in the winter. Hurricane season officially runs from June 1 through November 30, although hurricanes can develop beyond those dates.
​
Radio Stations
WDNA 88.9 FM Miami, FL Jazz
WPOW 96.5 FM Miami, FL Hip Hop
WEDR 99.1 FM Miami, FL Hip Hop
WHYI 100.7 FM Fort Lauderdale, FL Top-40
WHQT 105.1 FM Coral Gables, FL Urban Contemporary
WQAM 560 AM Miami, FL Sports
WMBM 1490 AM Miami Beach, FL Gospel Music
A Touch of History
Miami History is the stuff of legend and best selling novels. In search of the Fountain of Youth, Spanish explorer Ponce de Leon first arrived in Florida in 1513. He was accompanied by three African crew members. Extrapolating from his charted route through the Caribbean, historians deduce that he stopped in Miami's Biscayne Bay. His explorations led to Spanish settlements in central and northeast Florida. After 350 more years of undevelopment, Miami history became the stuff of real world economics, politics and racial pecking order.
What's Happening?
BLACK RADICAL IMAGINATION
The notion of the Black Radical Imagination stemmed from a series of discussions around the boundaries and limitations that are historically given to people of color in the realm of the cinematic.
​
Black Radical Imagination Trailer
​
​
​
​
​
​
​
​
​
​
​
​
​
​
​
Black Radical Imagination is a touring program of visual shorts that delve into the worlds of new media, video art, and experimental narrative. Focusing on new stories within the diaspora, each artist contributes their own vision about post-modern society through the state of current black culture. Black Radical Imagination focuses on the aesthetics of Afro-futurism, Afro-surrealism, and the magnificent through the context of cinema. Curated by Erin Christovale and Amir George.
BLACK RADICAL IMAGINATION FILM SERIES MIAMI
Miami Beach Cinematheque
Address: 1130 Washington Avenue, Miami Beach

An evening of film screenings organized by Black Radical Imagination followed by a Q & A session and conversation with curator Amir George and filmmaker Jamilah Sabur.

Presented by ArtCenter/South Florida at the Miami Beach Cinematheque, as part of the public programs for the new exhibition An Image.

Admission is free with Eventbrite RSVP at eventbrite.com Seating availability at the Miami Beach Cinematheque will be first come first served. -
​
The Miami portion of this tour, presented by ArtCenter/South Florida at the Miami Beach Cinematheque, will feature three short films: The Golden Chain (by Ezra Claytan Daniels and Adebukola Bodunrin); Field Notes (by Vashti Harrison); and Medical gaze (by Jamilah Sabur).
​
Black Radical Imagination focuses on new stories within the African Diaspora, each artist contributes his or her own vision of postmodern society through the state of current Black culture. Black Radical Imagination focuses on the aesthetics of Afro-futurism, Afro-surrealism, and the magnificent through the context of cinema.
​
The notion of the Black Radical Imagination stemmed from a series of discussions around the boundaries and limitations that are historically given to people of color in the realm of the cinematic. The series builds on futurist, surrealist, and magical realist artistic movements to interrogate identity in the context of cinema.
​
About the speakers:
Amir George is a motion picture artist and film programmer born and bred in Chicago. Amir creates work for the cinema, installation, and live performance. His motion picture work and curated programs have been screened in festivals and galleries nationally and internationally. Amir is the founder of Cinema Culture, a grassroots film programming organization. He is currently manifesting his latest short film Decadent Asylum.

Jamilah Sabur is an artist working across various disciplines including performance, video, and installation. Sabur was born in Saint Andrew Parish, Jamaica and received her MFA in Visual Arts from University of California San Diego in 2014 and her BFA from Maryland Institute College of Art in Interdisciplinary Sculpture in 2009. She is interested in embodied cognition, social mimicry, dissonance, ritual, and the uncanny. Sabur lives and works in Miami, Florida.
ENTERTAINMENT
Jazid - 1342 Washington Ave, Miami, FL (305) 673-9372
It's all about music every night - (visit website)


Lyric Theatre - 819 NW Second Ave, Miami, FL (305) 358-1146


Mansion Nightclub - 1235 Washington Ave, Miami, FL (305) 695-8411.Miami's premier night club for the urban community.-


Marlin Bar - 1200 Collins Ave, Miami, FL (305) 604-5000
One of the ultra hip clubs in South Beach. -


Martini Bar - 5701 Sunset Dr, Miami, FL (305) 665-3052 -


Shore Club - 1901 Collins Avenue, Miami, FL 33139-1995 (305) 695-3100.


Sobe Live - 1203 Washington Ave, Miami, FL (305) 695-2820
Where Hip Hop lives; High energy dance club.


Tobacco Road - 626 S Miami Ave, Miami, FL (305) 374-1198 American Cuisine, Bars- Clubs- Live Music.


Transit Lounge - 729 SW 1st Ave, Miami, FL (305) 377-4628 .


Upstairs at the Van Dyke Cafe - 846 Lincoln Rd, Miami, FL (305) 534-3600 ....Jazz & Blues, Live Music
​
​
​
ANNUAL EVENTS
American Black Film Festival Phone (646) 375-2144 ext 1 .

A four-day retreat and international film market created to spearhead distribution opportunities for independent Black films.



Caribbean Festival-Phone (305) 740-7344

Over the last weekend in February, Bayfront Park hosts a festival of live music and food, and a canned food drive.



Community Festival- Located at Hanford Boulevard, between Northeast 18th and 20th Avenues at Northeast 164th Street. (305) 948-2946

International food, carnival games, a Kid Fun Zone, arts and crafts vendors, and live entertainment.



Florida Dance Festival Phone (305) 310-8080 .One of the major annual dance events in the southeastern U.S.



Florida Entertainment Summit Held in December - - (visit website)Fashion, film and music.



IFE-ILE Afro-Cuban Festival-Phone (305) 476-0388

From Conga lines to history lectures, this celebration of African, Caribbean and Cuban culture unfolds at Miami-Dade Community College Wolfson Campus.



Jazz in The Gardens (March) Phone (305) 622-8035.

A host of world renown artists.



Miami Beach Festival of the Arts -Phone (305) 447-0401

During the first week in February, Miami Beach hosts a free street fair featuring artists, food, music and entertainment centering around the corner of 73rd Street and Collins Avenue.



Miami Book Fair International. Phone (305) 237-3258

One of the nation's largest outdoor book fairs features some 300 booksellers and publishers, and more than 250 authors at Miami-Dade Community College Wolfson Campus.



Miami Gay and Lesbian Film Festival-Phone (305) 531-2117

Hundreds of full-length and short features from around the world, late April to early May. Call (305) 531-2117 for more information.



Miami Music Festival -2177 Tigertail Ave, Miami, FL 33133 (305) 860-0571 - Held in November.

More than 500 performances by new and developing musical artists.



South Beach Wine & Food Festival - held in May (305) 348-9463

World-class wine, spirits and food tasting unfolds along with sparking dinners, a beachside barbecue, a champagne brunch, and more.



Ultra Music Festival - Held in March - (visit website)

Ultra Music Festival Miami is the world's premiere electronic music festival. It is like the Olympics for electronic dance music (EDM)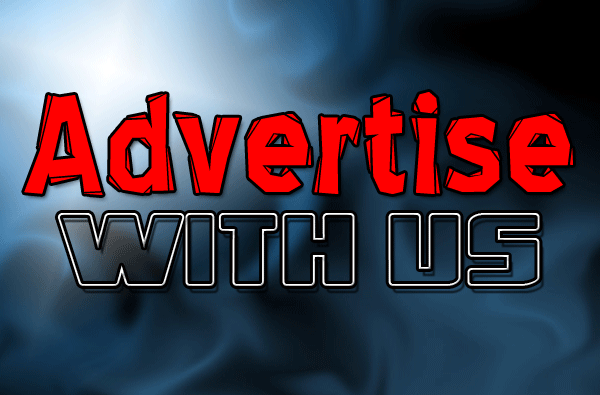 AFRICAN AMERICAN CULTURE
​
AFRICAN HERITAGE CULTURAL ARTS CENTER
The African Heritage Cultural Arts Center is the nucleus of arts learning, training and access for Miami-Dade County's African-American community.

The Center promotes and fosters the rich, diverse cultural perspective of people of African Heritage through high quality instruction for children and youth in dance, drama, instrumental music, vocal music, media and visual arts; the nurturing of in-house performing arts companies; a residency program for emerging artists; as well as exciting performances and visual arts exhibitions for the public.
​
Address:6161 NW 22nd Avenue, Miami, FL 33142
Phone: (305) 683-6771
​
2015 marks a remarkable milestone for African Heritage Cultural Arts Center as it celebrates 40 years of community building through the arts.

The AHCAC complex includes a black box theater, a music building with a concert hall, piano lab and several practice rooms, a dance studio that is accessible to individuals with disabilities, an art gallery, several studio spaces, a print shop and classrooms.
​
​
HAITIAN HERITAGE MUSEUM
​
​
Founded in 2004 to commemorate Haiti's Bicentennial, the Haitian Heritage Museum (HHM) is a 501c3 organization that is committed to highlighting and preserving Haiti's rich culture and heritage globally. Our goal is to provide a cultural Mecca for Little Haiti where individuals outside of our community and within our community boundaries can come to enjoy beautiful Haitian art, historic artifacts, ethnic sounds of Haitian music, view Haitian films and enjoy a collection of Haitian literary works.
Address: 4141 NE 2 Ave. # 105C Miami, FL 33137
Phone: (305)-371-5988
Hours:10AM TO 5PM
Admission:
$7 for students
$10 for adults
​
Monday Closed
Tuesday 10AM–5PM
Wednesday 10AM–5PM
Thursday 10AM–5PM
Friday 10AM–5PM
Saturday 10AM–5PM
Sunday Closed
The Haitian Heritage Museum (HHM) was inspired by the need to link all Haitian people in the Diaspora together. HHM will serve as a catalyst for urban revitalization and will inspire community development and participation in Little Haiti. The development will foster the new emerging identity of Little Haiti, which will promote economic growth and urban vitality. This platform will continue to enlighten and enrich South Florida's rich dynamics of cultural diversity in the arts.
​
By providing this platform as a linkage to Haitian Americans all over the Diaspora and educating the public about the phenomenal contributions that Haitians have made as a people, this will in turn create a legacy for future generations of young Haitian Americans.
​
​
Citadelle Laferrière
​
​
​
​
​
​
​
​
​
​
​
HHM has been in the community for over 11 years now! In those 11 years we have showcased over 30 exhibitions, seen over 10,000 students and have created over 100 job opportunities to create culturally relevant partnerships that have benefited Haitians, Haitian-Americans and non-Haitians alike.
AFRICAN AMERICAN ARTS
African Heritage Cultural Arts - Category: Cultural - 6161 NW 22nd Ave, Miami, FL 33142 (305) 638-6771


African Square Park - Category: Parks - 1400 NW 62nd St, Miami, FL 33147 (305) 579-3408.


A Photographic History of Black Miami at Camillus House - 336 NW 5th St, Miami, FL - (305) 374-1065.


Black Heritage Museum - 15801 SW 102nd Ave, Miami, FL - (305)


Diaspora Vibe Gallery - 3938 N Miami Ave, Miami, FL - (305) 573-4046.


Martin Luther King, Jr. Statue & Park - 6101 NW 32nd Ct, Miami, FL - (305) 633-4150.


Plutonium Publishing, LLC - Category: African American Publishing Company Publishers of African American Fiction - 18520 NW 67th Avenue, Suite 278, Miami, Florida, 33015


The Black Archives - 5400 NW 22nd Ave, Bldg C Ste 101, Miami, FL - (305) 636-2390.
BLACK ARCHIVES HISTORIC LYRIC THEATER
​
​
​
​
​
​
​
​
Opened in 1913, the Lyric Theater quickly became a major entertainment center for blacks in Miami. The 400-seat theater was built, owned and operated by Geder Walker, a black man from Georgia. In 1915 the Miami Metropolis newspaper described the Lyric Theater as "possibly the most beautiful and costly playhouse owned by Colored people in all the Southland" The Lyric Theater served as a symbol of black economic influence, as well as a social gathering place-free of discrimination- and a source of pride and culture within Overtown.
​
​
Address: 819 NW Second Ave. Miami,FL 33136
Phone: ( 786) 708-4610
Fax: (305) 400-5786
Hours:10AM TO 8PM
​
​
Monday 10AM–8PM
Tuesday 10AM–8PM
Wednesday 10AM–8PM
Thursday 10AM–8PM
Friday 10AM–8PM
Saturday 10AM–8PM
Sunday 10AM–8PM
ART & CULTURAL ORGANIZATIONS
BAHAMIAN AMERICAN FEDERATION
P.O. Box 170272
Miami, FL 33017
305/696-4374
​
BLACK ARCHIVES HISTORY &
RESEARCH FOUNDATION OF
SOUTH FLORIDA INC.
5400 NW 22nd Ave.,
Building C, Suite 101
Miami, FL 33142
305/636-2390
theblackarchives.org
​
DADE HERITAGE TRUST
AFRICAN AMERICAN COMMITTEE
Joseph Caleb Center
5400 NW 22nd Ave., Suite 704
Miami, FL 33142
305/638-5800
dadeheritagetrust.org
​
DIASPORA ARTS COALITION
P.O. Box 171162
Miami Lakes, FL 33017
305/693-3256
​
EDO ASSOCIATION OF FLORIDA INC.
P.O. Box 694413
Miami, FL 33269
786/718-8649
edosinflorida.org
​
EKO CLUB OF FLORIDA
20100 NW 36th Court
Miami Gardens, FL 33055
786/285-8377
​
ENUGU ASSOCIATION OF FLORIDA
2530 NW 131st St.
Miami, FL 33167
305/342-6730
​
GAMBIA ASSOCIATION
OF FLORIDA INC.
P.O. Box 693307 Miami, FL 33269 305/479-5625
​
HAITIAN CULTURAL ARTS ALLIANCE
225 NE 59th St.
Miami, FL 33137
305/756-3037
haitianartsalliance.org
​
HISTORIC VIRGINIA KEY BEACH PARK
TRUST CULTURE AND ECO-TOURS
4020 Virginia Beach Drive
Miami, FL 33149
305/960-4600
virginiakeybeachpark.net
ART & CULTURAL ORGANIZATIONS (2)
IFE-ILE AFRO-CUBAN
DANCE COMPANY
4845 NW 7th St., Suite 404
Miami, FL 33126
305/476-0832
ife-ile.org
​
JAMAICAN JERK FESTIVAL USA INC.
1210 NW 200th St.
Miami Gardens, FL 33056
786/361-1103
​
LEMON CITY CEMETERY
Community Corp.
5400 NW 22nd Ave., Suite 704
Miami, FL 33142
305/638-5800
​
THE M ENSEMBLE
12320 W. Dixie Highway
North Miami, FL 33161
305/899-2217
themensemble.com
​
MAL-JONAL PRODUCTIONS INC.
16713 SW 107th Place
Miami, FL 33157
305/253-4061
alicejohnson.com
​
NATIONAL BLACK RAILROADER'S
HISTORICAL SOCIETY AT GOLD
COAST RAILROAD MUSEUM
12450 SW 152nd St.
Miami, FL 33177
786/995-6632
​
NEXT GENERATION DANCE COMPANY
13631 NW 7th Ave.
North Miami, FL 33168
305/685-0037
nextgenerationdanceacademy.com
​
THE NUBIAN SISTAHOOD
1271 NW 172nd St.
Miami, FL 33169
305/469-1157
​
SUNSHINE JAZZ ORGANIZATION
OF SOUTH FLORIDA
P.O. Box 381038
Miami, FL 33238
305/693-2594
sunshinejazz.org
ART GALLERIES & MUSEUMS
​
AE DISTRICT
3852 N. Miami Ave.
Miami, FL 33157
305/571-5122
aedistrict.com
​
BLACK POLICE PRECINCT
& COURTHOUSE MUSEUM
480 NW 11th St.
Miami, FL 33136
305/329-2513
blackpoliceprecinctandcourthousemuseum.org
​
CARIBBEAN ART
19100 SW 106th Ave., Bay 8
Miami, FL 33157
786/317-6488
​
DALEUS MUSEUM & ART GALLERY
1682 NE 123rd St.
North Miami, FL 33181
305/891-0030
​
DIASPORA VIBE GALLERY
CARIBBEAN ARTISTS INCUBATOR SPACE
786/536-7801
diasporavibevirtualgallery.com
​
HAITIAN ART FACTORY
835 NE 79th St.
Miami, FL 33138
305/758-6939
haitianartfactory.com
​
HAITIAN HERITAGE MUSEUM
4141 NE 2nd Ave., Suite 105C
Miami, FL 33137
305/371-5988
haitianheritagemuseum.org
​
HISTORIC HAMPTON HOUSE
5400 NW 22nd Ave., Suite 706
Miami, FL 33142
305/635-5800
historichamptonhousemiami.com
​
KINAD INC. TRAVELING MUSEUM
2100 NW 192nd Terrace
Miami Gardens, FL 33056
305/621-9146
kinad.com
​
KUUMBA ARTIST COLLECTIVE
80 NW 51st St.
Miami, FL 33127
305/904-7620
ENTERTAINMENT VENUES
AFRICAN HERITAGE CULTURAL ARTS CENTER
6161 NW 22nd Ave.
Miami, FL 33142
305/638-6771
miamidade.gov/parks
​
​
JOSEPH CALEB AUDITORIUM
5400 NW 22nd Ave.
Miami, FL 33142
305/636-2350
miamidade.gov/parks
​
​
LITTLE HAITI CULTURAL CENTER
212 NE 59th Terrace
Miami, FL 33137
305/960-2969
miamigov.com/lhculturalcenter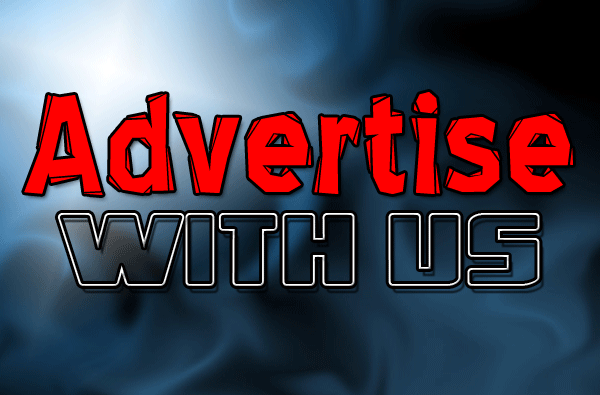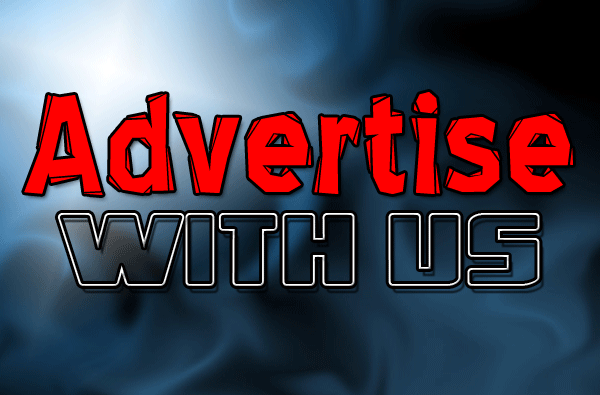 Historical Museum of Southern Florida
This well-endowed history museum tells the stories of South Florida and the Caribbean; archaeological reference artifacts in the museum's collection number more than 6,850; prints and photographs in museum's research center number over 1.1 million; the venue also features a major exhibit describing the trials and triumphs of African Americans; a jewel among the Metro Miami-Dade Cultural Center, it also features the central library
ADMISSION: Adults $10, Seniors and Students with ID $9, Children (6-12) $7, age 6 and under enter FREE
DAYS & HOURS: Tue-Sat 10a-5p, Sun Noon-5p; 3rd Thursday of the month 10a-9p
ADDRESS: 101 West Flagler Street, Miami, FL MAP
PARKING: Cultural Center/Metro Dade Center Garage at 50 NW 2nd Avenue
PHONE: 305-375-1492
WEBSITE: http://www.hmsf.org
​
Perez Art Museum Miami
Looks at international art from the perspective of the North and South America and the growing tendency to cross borders, thereby mixing cultural traditions; PAMM's permanent collection started in 1996; the new museum anchors a 29-acres of dramatically landscaped public gardens and sculpture installations in a park overlooking Biscayne Bay, American Airlines Arena, the cultural district to its north; PAMM offers 200,000 square feet of programmable space
ADMISSION: $8 Adults, $4 Seniors, Free to Students w/ ID & age 12 and under..
DAYS & HOURS: Tue–Fri 10a-5p, Sat–Sun Noon-5p, until 8:30p each 3rd Thursday of the month
ADDRESS: 1103 Biscayne Blvd, Miami, FL MAP
PARKING: Omni Garage at 1645 Biscayne Blvd
PHONE: 305-375-3000
WEBSITE: http://www.pamm.org
​
Vizcaya Museum
A stunningly beautiful estate turned museum and gardens; built by northern industrialist James Deering in 1916, it was designed to look as though the Main House was 400 years, yet fully restored; today, the extraordinary Main House is filled with European art and furnishings; you also could not pick a more perfect ten acres of manicured gardens facing Biscayne Bay; A National Historic Landmark; wheelchair friendly
ADMISSION: $15 Adult, $10 age 62+, $6 ages 6-12, Free Age 5 and under
DAYS & HOURS: Daily 9:30a-4:30p
ADDRESS: 3251 South Miami Avenue, Miami, FL MAP
PARKING: Free on premises
PHONE: 305-250-9133
WEBSITE: http://www.vizcayamuseum.com
​
Museum of Contemporary Art
This 23,000 square foot venue opened in 1996 to discover new artists, showcase works by contemporary masters and American cultural heritage; presents 8 to 10 exhibitions annually in the gallery's nave-like space with moveable walls and barrel-vaulted ceiling — window light fills the gallery with a soft look; an outdoor art court is used for evening film screenings; a large palm tree-lined plaza and reflecting pool create a dramatic entrance
ADMISSION: Adults $5, Students and Seniors w/ ID $3, age 12 and under enter FREE
DAYS & HOURS: Tue-Sat 11a-5p, Sun Noon-5p
ADDRESS: 770 NE 125th Street, Miami, FL MAP
PARKING: Free Parking available immediately east, west, and south of the museum; Handicapped parking behind the museum
PHONE: 305-893-6211
WEBSITE: http://www.mocanomi.org
Adrienne Arsht Center for the Performing Arts
A bawdy new complex of Concert Hall and Ziff Ballet Opera House is It is the third-largest performing arts center in the United States and connected over Biscayne Blvd by a pedways; the new complex anchors the performing arts cultural scene in South Florida hit homes for Florida Grand Opera, Miami City Ballet, New World Symphony, Broadway plays and major concerts
ADDRESS: 1300 Biscayne Blvd, Miami, FL MAP
PARKING: On premises; valet during events
PHONE: 786-468-2000
WEBSITE: http://www.arshtcenter.or
​
Bass Museum of Art
Established in 1963 when Miami Beach accepted the gift of the art collection of John and Johanna Bass upon condition that it would maintain the collection in perpetuity; the museum occupies what was originally the Miami Beach Public Library and Art Center, designed in 1930; today one sees outstanding Medieval and Renaissance art from Europe; a good place to take the kids that will help many of their history lessons come alive; wheelchair accessible
ADMISSION: $8 adults, $6 students and seniors, age 6 and under FREE
DAYS & HOURS: Wed-Sat 10a-5p, Sun 1p-5p
ADDRESS: 2121 Park Avenue, Miami Beach, FL MAP
PARKING: Metered parking on site, more metered parking on perimeter streets
PHONE: 305-673-7530
WEBSITE: http://www.bassmuseum.org
​
Wolfsonian Museum
Contains 70,000 objects from North America and Europe from latter 19th century to mid-20th century; it presents the cultural, political and technological changes that swept the world during that time; ADA compliant
ADMISSION: $7 adults, $6 and ages 6-12 $6; age 5 and under enter FREE
DAYS & HOURS: Thu-Fri Noon-9p, Sat-Sun Noon-6p
ADDRESS: 1001 Washington Avenue, Miami Beach, FL MAP
PARKING: garages at 7th Street and Collins Avenue
PHONE: 305-531-1001
WEBSITE: http://www.wolfsonian.org