Demographics of Saint. Louis
White Black Native American Asian Hispanic
Total Population 46.6% 48.5% 0.2% 2.0% 2.8%
​
FACTS ABOUT SAINT LOUIS
​
1.St. Louis is an independent city and the second largest city in the U.S. state of Missouri. The city has an estimated population of 356,587 and is the principal municipality of Greater St. Louis.
​
2.Many African Americans moved north to the city in the early 20th century during the Great Migration. The arrival of African Americans from the South helped bring about the St. Louis styles of blues, ragtime, and jazz.
​
3.Starting in the 1920s the area's African American community expanded and by the post-war era it was principally black. South St. Louis City had historically been the center of the traditional American White Anglo-Saxon Protestant and English-American community once North St. Louis was transformed into the center for European immigrant nationalities.
​
4.Discrimination in housing enforced by municipal laws and covenants was commonplace, and discrimination in employment was common before World War II. Additionally, many property deeds contained racially and religiously restrictive covenants. During World War II, the NAACP successfully campaigned, through protests and picket lines, to persuade the Federal government to allow African Americans to work in war plants. Union contracts had previously restricted these according to racial segregation or excluded black Americans from certain jobs.
​
5.With strikes interfering with vital wartime transportation and the Federal government unwilling to use its powers against the black community, the NAACP and black community leaders forced the firing of some 16,000 white workers and their replacement with blacks. The action left a bitter legacy in work-place and neighborhood relations; many white residents refused to sell property to blacks in the future.
​
6.The city's main weekly newspapers are the various "Suburban Journals" neighborhood papers. The primary alternative weekly publication is the Riverfront Times. Three weeklies serve the African-American community: the St. Louis Argus (est. 1912), St. Louis American (est. 1928), and St. Louis Sentinel (est. 1968). A variety of glossy monthly and quarterly publications, including St. Louis Magazine, cover topics such as local history, cuisine, and lifestyl s.
​
7.St. Louis has long been associated with great ragtime, jazz and blues music. Early rock and roll singer/guitarist Chuck Berry is a native St. Louisan who still performs there several times a year. Soul music artists Ike Turner and Tina Turner, Fontella Bass, and jazz innovator Miles Davis began their careers in St. Louis or on the 'East Side' (East St. Louis, Illinois). The city was the home or adopted home of notable R&B and bluesmen, including Little Milton, Oliver Sain, Albert King, Henry Townsend (musician), Johnnie Johnson (musician), and Bennie Smith. It was here that Scott Joplin wrote what was perhaps his most famous song, "The Entertainer (rag)". Louis Jordan was buried here (his last wife's home town) when he passed away. St. Louishas also been a popular stop along the infamous Chitlin' circuit.
​
8.Popular entertainment in St. Louis thrived in the 1950s and 60s around Gaslight Square, a nightclub district that attracted nationally known musicians and performers. Today this area is the site of a new housing development. Rap and hip-hop artists include Nelly, The Saint Lunatics, Ali, Murphy Lee, Chingy, Huey, J-Kwon, Jibbs, and FLAME. Aliaune Badara Akon Thiam (Akon) is a Senegalese-American R&B singer-songwriter, rapper, record producer, businessman, and philanthropist also from St. Louis.
​
9. The city has four distinct seasons. Spring is the wettest season and produces severe weather ranging from tornadoes to winter storms. Summers are hot and humid, and the humidity often makes the heat index rise to temperatures feeling well above 100 °F. Fall is mild with lower humidity and can produce intermittent bouts of heavy rainfall with the first snow flurries usually forming in late November. Winters are often cold and snowy with temperatures frequently below freezing. Winter storm systems, such as Alberta Clippers and Panhandle hooks, can bring days of heavy freezing rain, ice pellets, and snowfall.
Radio Stations
KDHX 88.1 FM Saint Louis, MO Variety
WSIE 88.7 FM Edwardsville, IL Jazz
KCLC 89.1 FM Saint Charles, MO Variety
WFUN 95.5 FM Bethalto, IL Urban Contemporary
WXOS 101.1 FM East Saint Louis, IL Sports
WHHL 104.1 FM Hazelwood, MO Hip Hop
KMJM 104.9 FM Columbia, IL Urban Contemporary
KSLZ 107.7 FM Saint Louis, MO Top-40
KTRS 550 AM Saint Louis, MO Talk
KFNS590AM WoodRiver, ILSports
KATZ 1600 AM Saint Louis, MO Gospel Music
A Touch of History
​
Early St. Louis
The Old Courthouse in downtown St. Louis is one of America's most important historic sites. It was here that slave Dred Scott and his wife, Harriett, sued for their freedom in 1847. Scott won his case in St. Louis, but remained a slave for 10 years as appeals eventually took the issue before the U.S. Supreme Court. The Court ruled Scott was not a citizen and could not sue, and the outcome helped move the country toward the Civil War. Scott was freed by a new owner after the Court decision, but died in 1858. The Old Courthouse features an exhibition on this pivotal event, called "Dred Scott: A Legacy of Courage." Re-creations of the trial are conducted throughout the year at the Old Courthouse, and Scott's grave can be visited at Calvary Cemetery.

The last known slave sale in St. Louis was held as part of a property settlement on the steps of the Old Courthouse in 1861. A large anti-slavery crowd refused to bid, and slave traders never tried it again in St. Louis. Information on Scott's case and other African-American achievements are on display at the Old Courthouse, the Black World History Museum and the Missouri History Museum in Forest Park.

People of African descent have played a large role in St. Louis since the city's founding in 1764. Early census figures show blacks, both free and slave, lived in St. Louis from its earliest days under French and Spanish colonial rule. In fact, black settlers were listed among those killed defending St. Louis from the British in the Revolutionary War Battle of Fort San Carlos, which took place on what are now the Gateway Arch grounds.
CHURCHES
​
Antioch Baptist Church - 4213 W N Market Ave, St. Louis, MO (314) 535-1110 -


Central Baptist Church - 2845 Washington Blvd, St. Louis, MO (314) 533-0747 -


First Baptist Church - 3100 Bell Ave, St. Louis, MO (314) 533-8003


Lane Tabernacle C.M.E. Church - 910 N Newstead Ave, St. Louis, MO (314) 533-0534 -


St. Alphonsus Catholic Church - 1118 N Grand Blvd, St. Louis, MO (314) 533-0304


St. Paul AME Church - 1260 Hamilton Ave, St. Louis, MO (314) 385-8900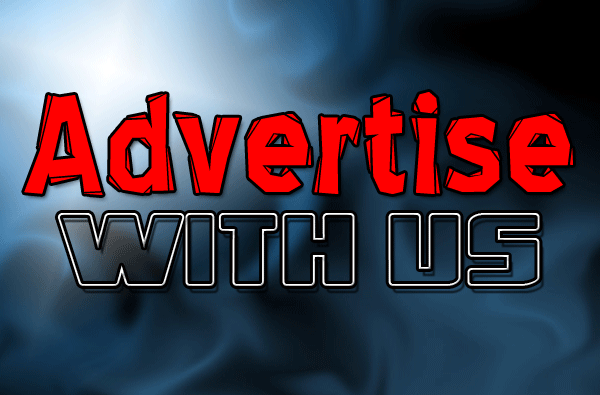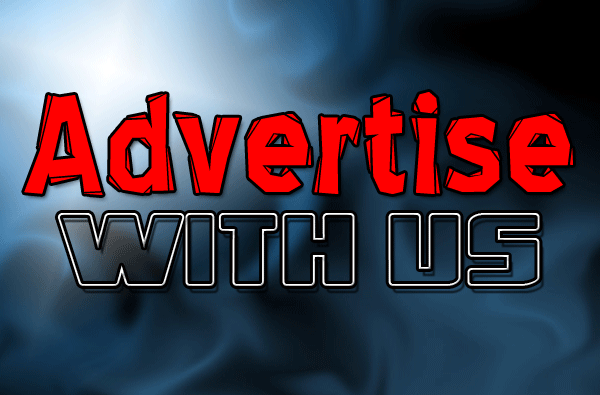 ENTERTAINMENT
5. Blueberry Hill-6504 Delmar Blvd, Saint Louis, MO 63130
(314) 727-4444.
​
BUSINESS DETAILS
32 YEARS in Business
BBB Rating: A+ BBB Rating and Accreditation information may be delayed up to a week.
​
Regular Hours
Mon - Sat11:00 am - 1:30 amSun11:00 am - 12:00 am
General Info: Blueberry Hill is a restaurant and music club filled with pop culture memorabilia. We're located in The Loop along the St. Louis Walk of Fame near the Moonrise Hotel.
Extra Phones:
Phone: (314) 727-7711
Phone: (314) 736-2583
Phone: (314) 727-2277
Primary Phone: (314) 727-2277
​
​
6.Broadway Oyster Bar-736 S Broadway, Saint Louis, MO 63102
(314) 621-8811.
​
BUSINESS DETAIL
19 YEARS in Business
BBB Rating: A+ BBB Rating and Accreditation information may be delayed up to a week.
​
Regular Hours
Mon - Thu11:00 am - 11:00 pmFri - Sat11:00 am - 10:00 pmSun11:00 am - 11:00 pm
​
General Info:Casual French Quarter style restaurant, bar and music venue specializing in award winning Cajun, Creole and Seafood cuisines. Live music 7 nights per week and twice on almost everyday except Friday. Some music is free and some requires a cover charge. Music style includes blues, rock, reggae, funk, New Orleans, R&B, soul, jam, outlaw country and whatever else we hear and like. Open till 3AM with full menu served till 10PM Sunday- Thursday and 11PM on Friday and Saturday and after Cardinal home night games. Late night food till 2 AM on Friday and Saturday night.
​
Extra Phones:
Phone: (314) 621-1995
Primary Phone: (314) 621-1995
Fax: (314) 621-1995
ENTERTAINMENT
1. BB's Jazz Blues & Soups - 700 S Broadway, Saint Louis, MO 63102 (314) 436-5222
​
BUSINESS DETAILS
20 YEARS in Business
​
Regular Hours
Mon - Fri6:00 pm - 3:00 amSat - Sun11:00 am - 3:00 am
​
Extra Phones:
Phone: (314) 436-0084
Fax Number: (314) 436-0084
​
2.House of Comedy St. Louis - 1925 Washington Ave, St. Louis, MO (314) 241-5233.
​
3. The In Spot Dessert Bar and Lounge - 5854a Delmar Blvd, St. Louis, MO (314) 454-6969
​
4. Riddle's Penultimate Cafe & Wine Bar - Extensive wine lists and a massive variety of craft beers from around the world. Live local music performed every night! - 6307 Delmar Blvd, St.
​
Africa World Film Festival
Africa World Documentary Film Festival
International studies and Programs
Address: 304 Social Sciences & Business Building (MC 58)
One University Boulevard St. Louis, Missouri 63121-4400
Phone: +1-(314)-516-4852
Phone: +1-(314)-516-6977
​
​
About the festival
​
The Africa World Documentary Film Festival (AWDFF) is sponsored by the E. Desmond Lee Professorship in African/African American Studies, Studies International studies and Program, and University of Missouri-St. Louis.
​
The AWDFF has as its objective the promotion of knowledge and culture of the people of Africa, in a Pan-African context. In promotion of the Pan African context, public viewings of submission accepted by AWDFF shall also occur in Africa, Europe and the Caribbean.
​
Though the AWDFF is non-competitive, prizes of $1,000 and $500 shall be awarded to two documentaries in Full-length and Short categories, respectively judged by the AWDFF committee as furthering understanding and contributing significantly to knowledge of the African World.
AFRICAN AMERICAN CULTURE
​
NATIONAL BLUES MUSEUM
The National Blues Museum explores the Blues and celebrates the genre as the foundation of all modern American music. The facility educates guests in an entertaining environment that includes high impact technology driven experiences, a state-of-the-art theater, artifact-driven exhibits and robust public programming.
Address: 615 Washington Ave. St. Louis, MO 63101
Phone: (314) 925-0016
Hours:10AM TO 5PM
​
Monday 12PM-5PM
Tuesday 10AM–5PM
Wednesday 10AM–5PM
Thursday 10AM–5PM
Friday 10AM–5PM
Saturday 10AM–5PM
Sunday 12PM-5PM
About
The Blues is Living History
Few forms of American music can claim a history as long, as tradition-rich, and as complex as the Blues. Since its origins in the Deep South long ago, the Blues has been a bedrock for virtually all American popular music of the last hundred-plus years.
​
Whether it's jazz or folk, country or pop, rock or rap, the Blues has exerted a deep, profound influence that resonates to this day. Part of the reason is that it has always expressed emotional, heartfelt truths about life that continue to speak to generations of listeners, from all corners and walks of society.
​
With distinct roots in centuries-old African-American culture, the Blues has always been about those feelings the word itself conjures up: feelings of sadness and solitude, and of being impacted by forces outside of one's control.
​
​
"By giving voice to those feelings, the Blues helps both performers and listeners not only escape their troubles, but also rise above
them."
​
​
Throughout its existence, the essence of the Blues has remained constant, reinforcing basic elements that connect artists from different eras, geographies, and stylistic approaches. That's because, above all, the Blues is a feeling as much as a form – and as universal as life itself.
GRIOT MUSEUM OF BLACK HISTORY
The Griot is Only the second of its kind the country, The Griot Museum of Black History opened as The Black World History Wax Museum in February 1997. In 2009, we hit upon what seems to be the perfect name "The Griot Museum of Black History" ("The Griot"). In some African countries, the "griot," (pronounced "GREE-OH") is a highly respected member of the community who collects, preserves and shares the stories, objects, and cultural traditions of the community. Our new name more accurately reflects what we do -- collect, preserve, and share the stories, culture, and history of Black people - particularly those with a regional connection to American history
Address: 2505 St Louis Ave, St. Louis, MO 63106
Hours: Closed today
Phone: (341)241-7057
​
​
Monday Closed
Tuesday Closed
Wednesday 10AM–5PM
Thursday 10AM–5PM
Friday 10AM–5PM
Saturday 10AM–5PM
Sunday Closed
To accomplish our work, The Griot uses life-size wax figures, other art, artifacts, and memorabilia to interpret the stories of African Americans with a regional connection who have contributed to our country's development. Visitors can "meet" and learn about Carter G. Woodson, Josephine Baker, Dred and Harriet Scott, Elizabeth Keckley, William Wells Brown, James Milton Turner, Clark Terry, Dr. Martin Luther King Jr., the Rev. Earl. E. Nance Sr., Miles Davis, Madame C.J. Walker, York, Percy Green, Macler Shepard, Chief Sherman George, and others.
​
The Griot 's interpretative program includes an authentic slave cabin, originally built on the Wright–Smith Plantation in Jonesburg, Missouri. Visitors can solve puzzles, view documentary videos, and "board" a scale model section of a ship that replicates those used to transport Africans to America during the Transatlantic Slave Trade.
​
In addition to its permanent collection, The Griot hosts local and national traveling arts and humanities exhibits. To enhance our community outreach, we sponsor community education projects, gallery talks, and cultural celebrations.
​
The Griot's "Motherland Museum Shop," offers Afrocentric clothing, jewelry, figurines, sculptures, books, videos, and greeting cards.

MISSION...
"Through compelling core exhibits, dynamic touring shows, educational and entertaining public programs, we create a community of lifelong learners who explore, experience and embrace the region's rich and enduring African-American heritage." As we expand upon and apply the role of the griot to our society, our vision is to be the premier resource for Black history and culture in the Midwest.
A Touch of History Continued
​
Early St. Louis
By the 1820 census, 10,000 slaves lived in Missouri, about one-fifth of the state's population. That same year, the Missouri Compromise admitted Missouri to the Union as a slave state while Maine was admitted as a free state. Laws of the time forbade the education of black children, but an ingenious minister, the Rev. John Berry Meachum, established the Freedom School aboard a steamboat anchored in free territory in the middle of the Mississippi River.
​
Meachum's life is featured in exhibits at the Black World History Museum, and his gravesite can be visited at Bellefontaine Cemetery. One of the Freedom School teachers, Elizabeth Keckley, purchased her freedom in 1854 and later became First Lady Mary Todd Lincoln's seamstress in Washington, D.C. Keckley wrote a book titled "Behind the Scenes, or, Thirty Years a Slave, and Four Years in the White House," about her experiences.
​
​
By the mid-1800s, many wealthy black residents owned land in what is now known as the Laclede's Landing entertainment district along the Mississippi Riverfront. The first St. Louis land grant to a woman of color, named only as Ester in the Spanish documents, was located in this historic district just north of the Gateway Arch. The site of the 1793 grant is now 721 – 723 North Second Street in Laclede's Landing. Clamorgan Alley, another Laclede's Landing street, is named for Jacques Clamorgan, a black West Indian fur trader who became a prominent St. Louisan. His home was at 701 North First Street. The gravesite of Madame Pelagie Rutgers, another of these prominent landholders and a member of what was called at the time St. Louis' "colored aristocracy," can be visited at Calvary Cemetery. The grave of another prominent pioneer and founder of Chicago, Jean-Baptist Point Du Sable, can be viewed nearby at St. Charles Borromeo Church Cemetery in St. Charles, Missouri.
​
​
At Jefferson Barracks National Cemetery, the fourth-largest cemetery in the country, visitors can pay their respects at the burial site of 1,068 members of the 56th U.S. Colored Infantry, which was organized in St. Louis in 1863 during the Civil War. In nearby Alton, Illinois, the grave of Elijah Parrish Lovejoy, a prominent abolitionist newspaper editor, is capped by a soaring monument. Lovejoy was killed by a pro-slavery mob in Alton while defending the printing press of his anti-slavery newspaper. Lovejoy was also noted as the employer of the young William Wells Brown, a former slave who moved to St. Louis as a youth and eventually came to fame in Great Britain as an author and playwright.
While in Alton, visitors can tour important historic sites associated with the Underground Railroad system, which moved slaves to freedom before and during the Civil War. Back in St. Louis, the Mary Meachum Freedom Crossing, located on the Riverfront Trail north of downtown, commemorates an incident where slaves were captured trying to escape to the free territory of Illinois in 1855. It is Missouri's first Underground Railroad historic site.
Modern Achievements
St. Louis has a long history of artistic excellence by African-American performers and composers. When Scott Joplin brought his ragtime music to St. Louis in the late 1800s, he found a ready audience in the river city's saloons, brothels, restaurants and theaters. He played most often in the Chestnut Valley near Union Station and introduced one of his most popular compositions, "The Cascades," at the 1904 World's Fair in Forest Park. Visitors can visit the Scott Joplin House State Historic Site for an in-depth look at the man, his music and African-American life in St. Louis at the turn of the 20th century. Ragtime performances and events are held at the site throughout the year.
​
​
Josephine Baker began her long entertainment career in St. Louis before shooting to fame in the Revue Negre in Paris. Popular ballads of the Ragtime Era, such as the tales of murder "Frankie and Johnny" and "Stagger Lee," were written about the wild life in St. Louis' sporting districts. Joplin's contemporary, W. C. Handy, wrote "St. Louis Blues" while standing on the banks of the Mississippi River here, and blues musicians followed the Great Migration upriver from the Mississippi Delta to help establish a unique St. Louis sound.
​
​
Modern African-American performers have continued the tradition, finding eager audiences in St. Louis and success around the world. Ike and Tina Turner, opera's Grace Bumbry and Robert McFerrin, jazz great Miles Davis, rock 'n' roller Chuck Berry (who still plays regularly at Blueberry Hill in The Loop) and many other legends spent the formative days of their careers here. St. Louis became known as the birthplace of rhythm and blues and the "City of Gabriels" because of the amazing horn players that came from its music scene. The tradition of musical innovation from St. Louis artists continues today with hip-hop stars Nelly, Chingy and Murphy Lee topping the charts. The St. Louis Black Repertory Company, which has been performing in St. Louis for more than 30 seasons, has been called the nation's top black theater.
​
​
African Americans also have played an important role in St. Louis' sports history. George Poage became the first African American to win a medal in the Olympic Games, held in St. Louis in 1904, and tennis great Arthur Ashe graduated from high school in St. Louis. James "Cool Papa" Bell, a member of the Baseball Hall of Fame, played for St. Louis in the Negro Leagues and was considered the fastest man in the game. The world's greatest female athlete, Jackie Joyner-Kersee, lives and works in St. Louis today, building a better life for underserved children through the JJK Boys & Girls Club. The St. Louis Gateway Classic Sports Foundation Walk of Fame in downtown honors St. Louisans who have been trailblazers in the community.
​
St. Louis' National Black Tourism Network offers tours of the region's African-American heritage. For details, visit www.tourism-network.net or call (314) 865-0708.